Joshua district villas are built all from shipping containers construction and designed primarily from recycled material. An idea of the complex was to create a connection of Balinese nature and industrial design. As well as architecture, also all art that you find inside is made from recycled components. The place is located in the natural surrounding with rice fields and ocean view where you find peace apart from busy tourists centres.
Ecological Bali villa for groups or families surrounded by rice paddies. Inspired by the beauty of the ocean, it creates spacious, calm and harmonious atmosphere. Seaway Villa is a real design gem built from recycled shipping containers.
---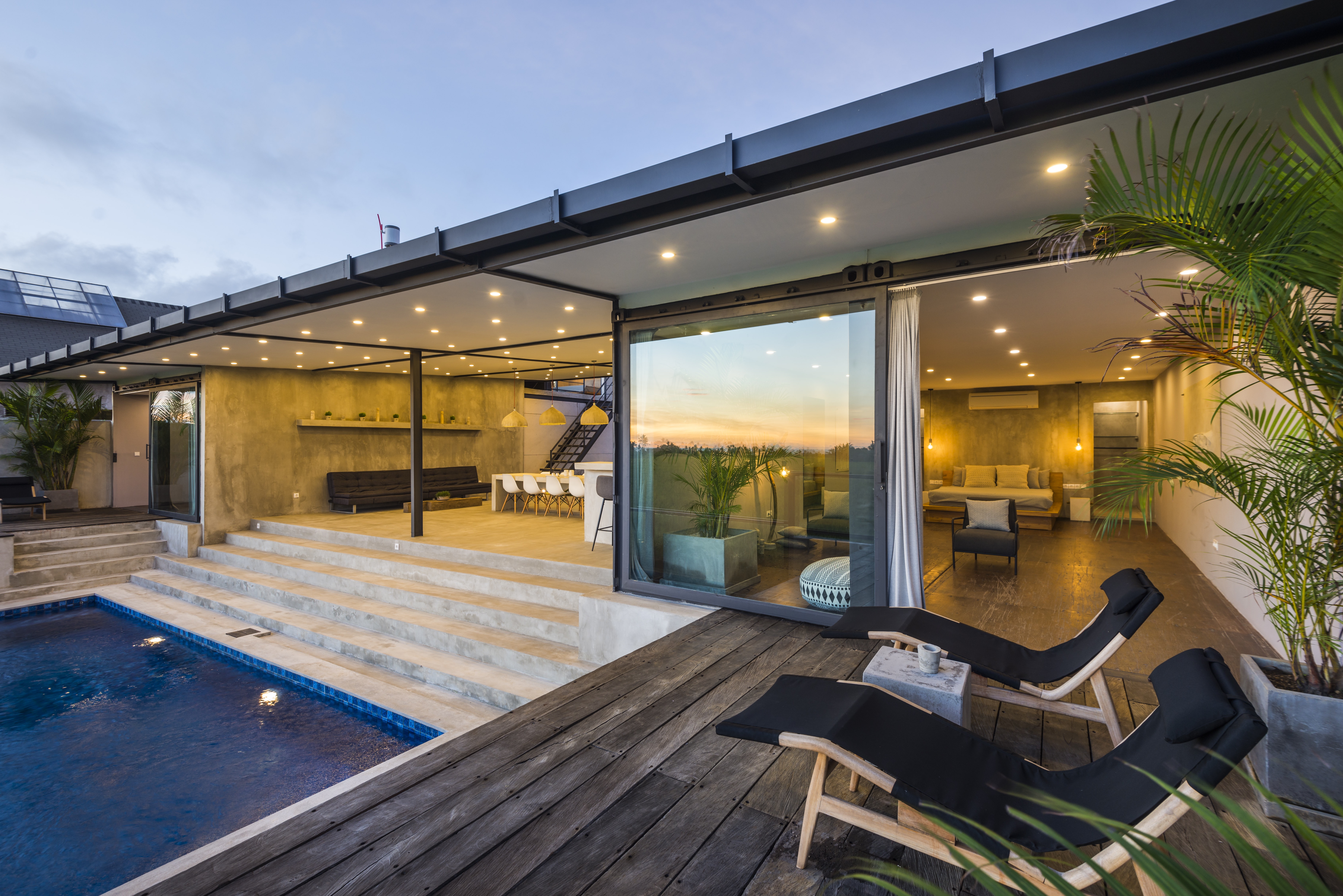 A luxury Bali villa Samsara represents our ambition to build something that Joshua District resort used to lack. It offers spacious and eco-friendly rooms that can accommodate big groups while keeping comfort during their stay in Bali.
---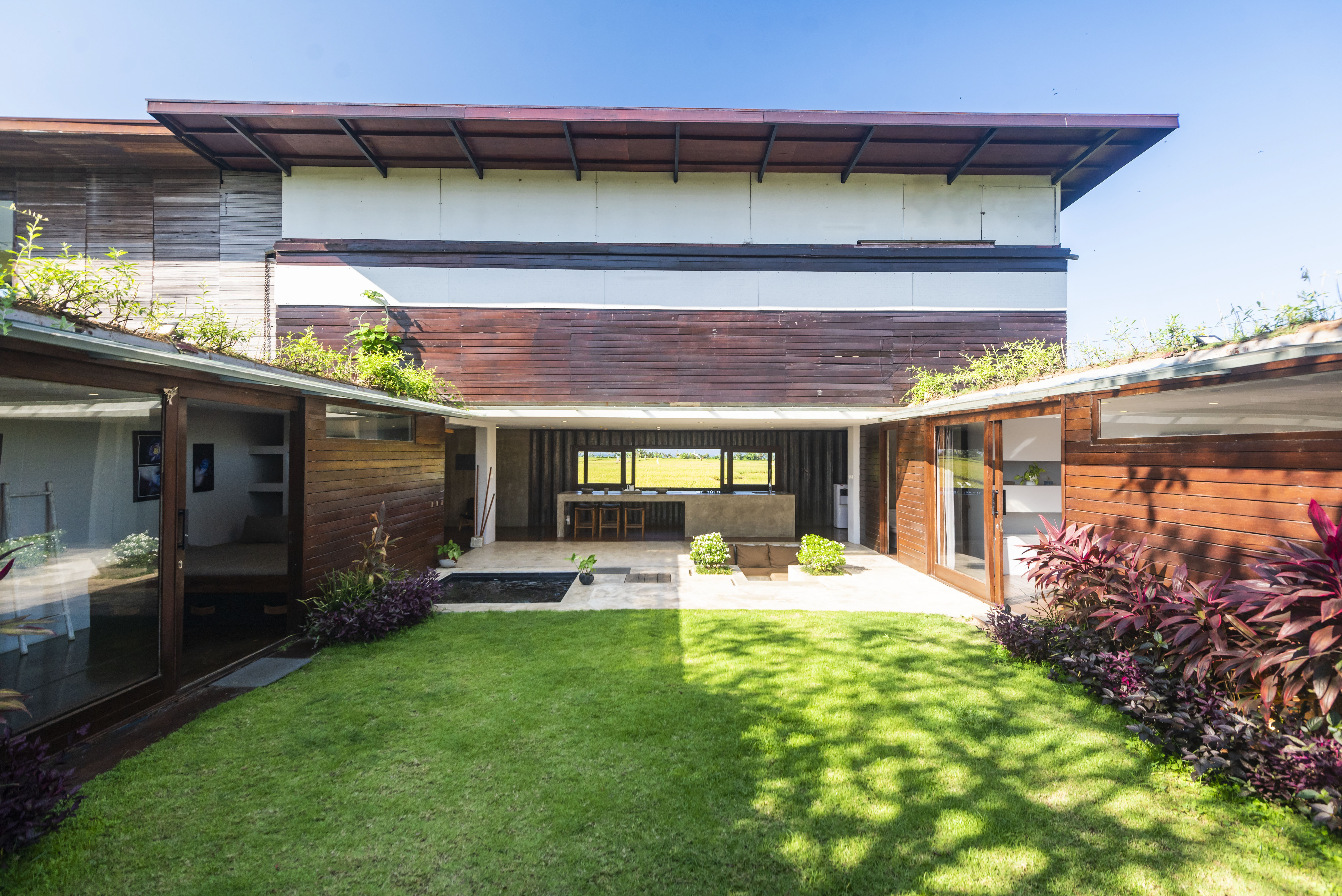 This villa enables you to enjoy every bit of Bali's natural beauty just by looking out of the window or chilling by the pool. From the balcony, you can adore beach view and never-ending rice paddies. On the opposite side, you will be amazed by a stunning view of one of Bali's volcanoes.
---
Welcome to mind & soul villa hidden in the virgin nature of Bali. The whole interior is designed to be minimalistic with a touch of nature as you can notice in spacious living room connected to open kithcen with dining room.
---
Two-floor villa made out of shipping containers with two separate bedrooms and a big swimming pool. The name of the villa is inspired by a traveler Thor Heyerdahl who crossed the Pacific Ocean on a wooden raft called Kon-Tiki after the Inca sun-god.
---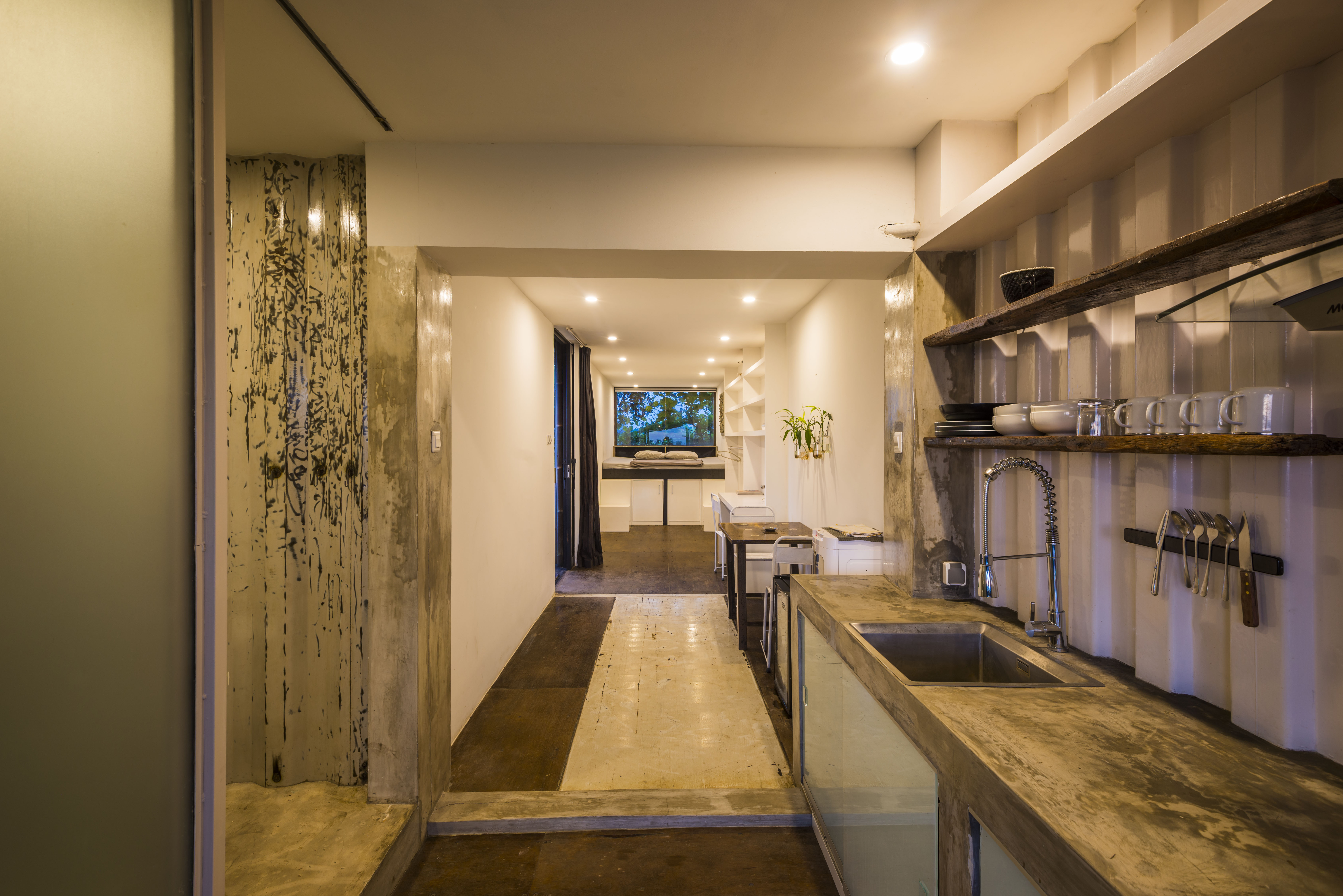 One high-cube designed container offers "all in one" accommodation. Perfect for backpackers and digital nomads who want to enjoy Bali while working on their projects. Not talking about how great surf accommodation it is.
---